Learning from deaths – families demand more than just 'guidance'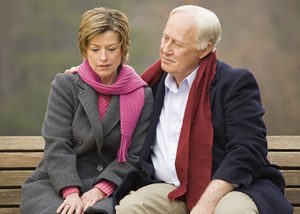 AvMA is taking part in NHS England's 'Learning from Deaths' programme, which amongst other things will be producing 'guidance' for NHS trusts on how they involve families in investigations and support them generally following patient safety incidents involving a death. This guidance is expected to be published in January or February 2018.
NHS England has been putting a lot of effort into involving bereaved families in the process considering this. A two day meeting was held in November which nearly 100 families attended, as well as NHS staff who work on investigations. AvMA Chief Executive Peter Walsh is on the steering group producing the guidance and helped plan and facilitate the meeting.
He reports that some of the key themes emerging are:
The need for trusts to fully comply with the duty of candour and communicate with families promptly, honestly and compassionately
The need for independent advice/advocacy to be available and for trusts to signpost families to providers with specialist knowledge in safety investigations and other processes (such as legal action; coroners inquests; health professional and system regulation; and complaints)
For trusts themselves to have dedicated family liaison arrangements and offer bereavement support to families
The need to keep lawyers out of the investigation process or formulation of reports (it being seen as only reasonable that if investigations do not seek to establish liability or blame then neither should they attempt to defend trusts from such)
However, perhaps the biggest message emerging is that families (and patients' organisations) do not believe that simply producing 'guidance' for trusts is enough.
For example it has been pointed out that good guidance already exists in the serious incident framework and the duty of candour, which is even statutorily mandated. However, the review has shown that these are regularly not adhered to and yet no regulatory action seems to follow.
Furthermore, it has become clear that many of the required changes are not in the gift of NHS trusts to deliver, or at least without more resources. These include nationally provided funding for specialist independent advice/advocacy services and funding for representation at inquests.
There is also the need for policy/regulatory action at the national level, such as making the proposed guidance mandatory, monitoring compliance with this and the duty of candour and taking robust regulatory action when they are not adhered to.