AvMA Brick Lane Curry Night 2017
AvMA Curry Night Tues 21st Feb 7.00pm Sheba Restaurant – Brick Lane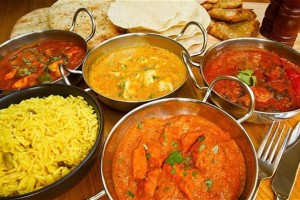 Supported by Civil & Commercial Costs Lawyers &  VFS Legal Funding
Tickets just £25 for three course meal & welcome drink
To all Clinical Negligence solicitors and barristers  – Join us in Brick Lane for the best curry in London.
All proceeds support AvMA and its' patient safety work
Great food – best curry in London 2015
Meet old friends an new – great social gathering
Help raise much needed funds for AvMA
Contact Phil Walker 020 8688 9555
Can You Take on the Bollywood Challenge!
Five chilly curry – Bollywood Blast!
2016 five brave souls took on the challenge to consume this fearsome dish in under 2 minutes.
Top prize for first person to finish their curry
Disclaimer – this curry "Bollywood Blast" is seriously hot and not to be attempted by anyone with any heart or similar medical condition or those of a delicate nature. AvMA nor Sheba is liable for any medical costs or dry cleaning bills
The Sheba
The Best Indian Restaurant in Brick Lane 2012 as declared by Restaurant Guides and described by Visit London as "The Queen of Brick Lane Curries", good customer service, a comfortable environment, and above all excellent premium quality fresh produce which is replenished daily. Sheba is a family run restaurant and provides fresh, wholesome, real food from regions of India, Bangladesh and Pakistan.
Awarded Best Curry House in the UK by Cobra Good Curry Guide 2015
Voted Best Indian Restaurant in London 2012 – Restaurant Guides
TELEPHONE: 0207 247 7824         SHEBA BRICK LANE 136 Brick Lane, London E1 6RU
UNDERGROUND: Liverpool St, Aldgate East, Shoreditch High St all within 5 minutes walking
Thank you to our Sponsors
Civil & Commercial Costs Lawyers  is one of the UK's leading costs consultancies, dedicated to providing complete costs solutions. From drafting Bills of Costs, Budgeting and attending CCMCs to Replies to Points of Dispute, Negotiating and Detailed Assessment Hearings – whatever your needs, our highly qualified and experienced Costs Lawyers are the solution.
Civil & Commercial are delighted to support AvMA.
VFS has been providing funding for law firms for over 5 years, financing bills in excess of £60m across 10,000 cases. Our products increase a law firm's cash resources, releasing monies locked up in disbursements and WIP in a case and can provide immediate funding against, for example, a bill raised by your cost draftsman such as Civil & Commercial Costs Lawyers. Funds can be used for any purpose and with low, interest only payments aligned to the natural conclusion of the case, VFS gives the law firm certainty and the financial resources it needs to build the business today, not tomorrow.
VFS Legal Funding are delighted to be supporting AvMA.