AvMA Festival of Music & Choir Challenge 2016 (Supported by Evolution Costs)
 St Clement Danes Church – The Strand – Free wine or soft drinks with every ticket
AvMA Festival of Music  & Choir Challenge 2016
15th November 2016 drinks served 6.15pm 1st Choir 6.40pm
(Free wine included with every ticket)
Back by popular demand, the AvMA Festival of Music incorporating Choir of the Year Challenge 2016.
Great line up of performers including Harriet Eaves, Joanna Forbes L'Estrange, Matt Casson and four Legal choirs, soloists and musicians
Featuring Jazz Sensation Harriett Eaves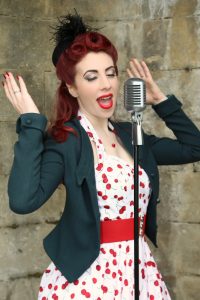 New venue for 2016
St Clements Danes Church The Strand, London (close to the RCJ)
Address: St Clement Danes, Strand, London WC2R 1DH
Telephone number: 020 7242 8282 or 020 7242 2380
Tickets just £15 each (Early Bird) including FREE French wine or soft drinks

Special offer – book 10 for the price of 8 with a group booking
Tickets Available on the Door at £20
For tickets and more details contact Phil Walker (020 8688 9555)
The Five choirs in 2016
Kingsley Napley – Irwin Mitchell – Fieldfisher – Taylor Wessing – Wellcome Trust
Joint winners 2015
The choirs
The choirs are from legal firms and perform a 12 minute medley for our three esteemed judges chaired by conductor Richard Stockton
In 2015 high marks were awarded for those choirs who had the most fun performing and engaging the audience. Judges were keen to mark good annunciation, vocal harmony and presentation. It was a fun filled evening and every choir performed well and won much applause and audience praise. "It was a friendly & fun challenge" commented Terry Donavan, leader of the Kingsley Napley Choir.
Any choir that has legal or medical connections can enter and in 2016 we want even more of you to join us
Legal firms, chambers, organisations or companies supporting the legal world
Medical choirs, hospital staff choirs, patient choirs and medical or legal student choirs
Also any company choir with a significant legal or medical representation
Join us for a great evening of music and excellent French wine
Contact Phil Walker or call 020 8688 9555
Your support counts!