Volunteer with AvMA
Administration | Marketing & Communications | Fundraising | Finance | Conferences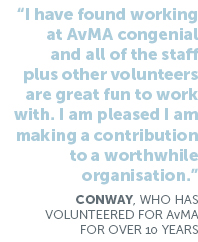 You may be someone returning to work after having children, or fresh out of College or University and wishing to get your CV up to date or to learn new skills in an area you are interested in for a worthwhile charity.
If you are interested in applying please send your CV to the HR department.
In exchange for a few hours to a few days of your time each week, AvMA will reimburse your travel and reasonable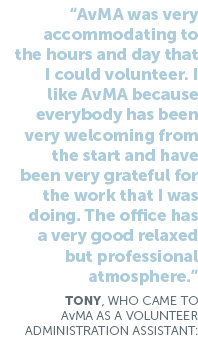 expenses & we will provide you with full training & references.