Lawyers' Service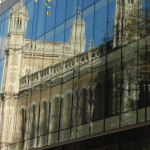 AvMA provides a range of specialist services and benefits for barristers and solicitors who work in the field of clinical negligence.  Lawyers can join for an annual fee.
If your firm has already subscribed, you and your colleagues will be able to access dedicated online services.  This is a service for Lawyers' Service members only and is password protected where members can:-
Request medical experts online
Find legal updates, recent cases, useful links, details of forthcoming Lawyers' Support Group meetings (LSGs) and presentations
Search for a barrister specialising in clinical negligence
If you have any queries regarding the service, please contact our Lawyers' Service Administrator Norika Patel who is also the PA to Lisa O'Dwyer, our Director of Medico-Legal Services.
MEMBER LOGIN (if you have already registered with us)
MEMBERS REGISTRATION (if you would like to login but have not previously registered)
Our One-Off Expert Referral Service for Non-Members
For non-members, we can  provide you with up to 2 experts for one speciality (where available) or 1 expert from two different specialities for your initial request.   Read more.