Contact us
Help and advice
Before contacting us, please visit the Help and Advice section of the website which has information on making a complaint, taking legal action, finding a solicitor and much more. This is usually the quickest way to find the information you need.
Helpline: 0845 123 2352 (Mon – Fri 10am – 3.30pm)
The helpline service service is free of charge but please click here for details of telephone call charges.
Head office
For office enquiries only
For all enquiries concerning medical accidents, please visit the help and advice section of the website or ring the helpline number above
Action against Medical Accidents
Freedman House
Christopher Wren Yard
117 High Street
Croydon
CR0 1QG
Tel: 0208 688 9555 (Mon – Fri 9am – 5pm)
Email us (office enquiries only)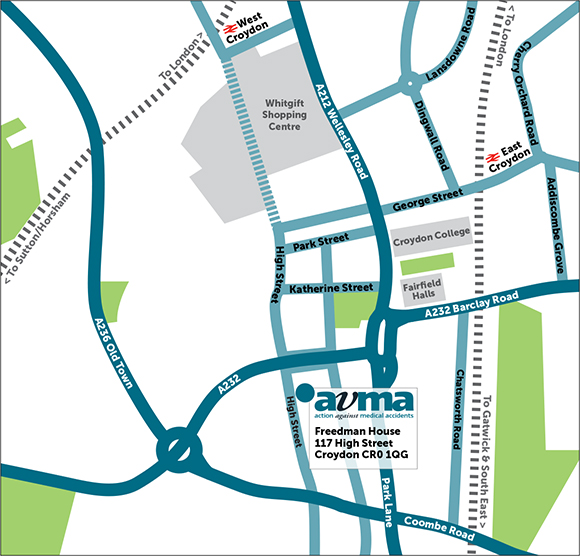 Media enquiries
For media enquiries only
0203 096 1126 (Mon – Fri 9am – 5pm)
07952 396967 (Out of hours)