Inquests

The loss of a loved one can be one of the most difficult things you have to face and this can be made even worse if you are faced with an inquest to investigate the cause of death.
How AvMA can help
Our self-help guides provide clear and straightforward explanations of the inquest procedure.
AvMA's pro bono inquest service
AvMA can provide expert representation at an inquest. The service is free of charge, although you will be asked to cover out of pocket expenses.
In order for us to consider your case there must be reasonable grounds to believe that the death occurred as a result of, or a failure to provide, medical care. The medical care may be private or NHS.
We are not able to guarantee representation or that every case referred to the coroner will be taken on by us however we do try and provide assistance to as many people as possible.
If you would like us our support in dealing with an inquest, please contact our helpline or complete an inquest new client form:
---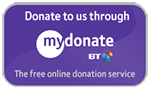 If you have received help or advice from AvMA please consider leaving us feedback. We value your input.