Meet the #ACNC2023 AvMA Staff Team
Published: 24 Feb 2023
We are delighted to have so many of our dedicated colleagues in attendance at our 33rd Annual Clinical Negligence Conference at the Bournemouth International Centre on the 23 – 24 March 2023, within the team coming we have a few first timers and some regulars in attendance. Learn more below…
Introducing…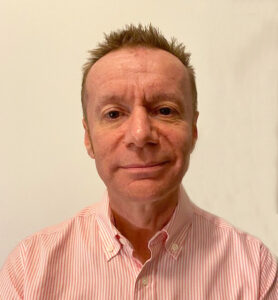 Paul Whiteing – CEO
Paul joined AvMA as our Chief Executive Officer in December 2022, and this will be his first annual conference. Paul says "I am most excited about getting the chance to meet so many of our key supporters as well as engaging in the Clinical Negligence discussions that are dominating attention at the present."
Paul's top tip for the ACNC is to get training for the 5k! If you want to know more visit: www.avma.org.uk/events/avma5krun/
We are delighted to have Paul with us this year, he is kindly chairing day 1 and 2 so do give him as much support as possible!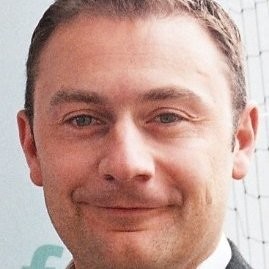 Ed Maycock – Events Manager
This will be Ed's 18th Conference! He joined AvMA a few weeks before the 2006 conference in Brighton, which he says "…was something of a baptism of fire!"
Ed is most excited about "The whole thing! Two days of fantastic presentations, networking, and the opportunity to get everyone together again!"
His top tip for delegates is "To try and bank some sleep on the days leading up to the event!"
Karen Sara – Events Officer
Karen is a regular face at the annual conference, having previously attended 9 conferences! Her highlight is "Seeing and socialising with everyone. I love seeing all the sponsors and exhibitors.  The social events and of course the end where it has been a huge success."
Karen's top tips to delegates are to "Make sure you print the online documentation or have it on hand as an online copy, as there are no hard copies available."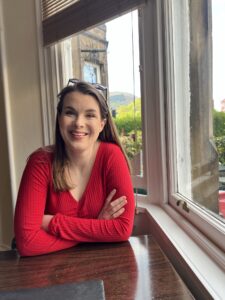 Kate Eastmond – Events and Webinar Coordinator
Kate is AvMA's newest recruit starting in post in January 2023, and this will be her first annual conference. Kate says "I am extremely excited about coming to Bournemouth in March, the last few weeks in the final planning stages of the ACNC have been hectic, but I look forward to jumping in at the deep end and meeting all our delegates, sponsors, and exhibitors in the coming days. If you do see me around, please say hello!"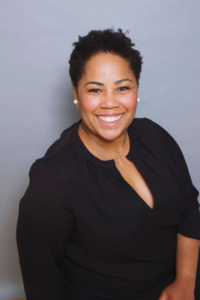 Paula Santos – Communications and Fundraising Officer
Paula is a regular face at the annual conferences, saying her "…first ACNC was in 2005 in Cardiff as a volunteer, so this will be my 18th conference, but this time I am attending as AvMA's Communications and Fundraising Officer." Paula is most excited about "The funds all the attendees will help to raise for AvMA by attending the Golf day, the 5k run and buying raffle tickets at the Mid-Conference Dinner."
Her tops tips to delegates are to: read your confirmation emails, tweet or post takeaways from each session on LinkedIn. She says "Those posts are a great way to summarise your learning and exchange information with the wider Clinical Negligence community. But remember to use the #ACNC2023 hashtag so we can benefit from your wisdom!"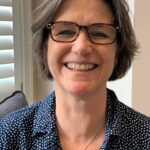 Caroline Graham – Medicolegal Advisor
This will be Caroline's second annual conference, she says "I am most looking forward to the delegates reaction to the programme, the dinner and being by the sea."
Caroline's top tip for delegates is to enjoy the breakout sessions.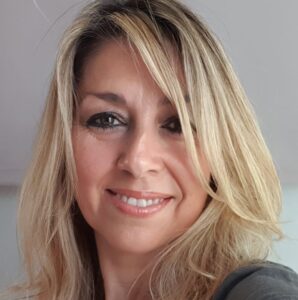 Gill Savage – Helpline Development Officer
Gill is a regular face at the annual conferences saying "Despite working at AvMA for over 33 years I have probably only attended max of 15 Annual Conferences. I am most excited about catching up with colleagues these include Lawyers I have worked with over the years,  past and present volunteers and AvMA staff.  Not to mention listening to the speakers and getting some important training in." 
Gills top tips for conference delegates are to wear comfy shoes, stay hydrated, eat lots and try to avoid a hangover if at all possible!
—
We hope you have enjoyed reading and getting to know more about our team. Our staff will be working hard over the course of the conference so please do say hello, and we will do our best to answer all your questions on sight. We look forward to seeing you in Bournemouth for the #acnc2023 very soon!