Specialist independent investigations of maternity incidents welcomed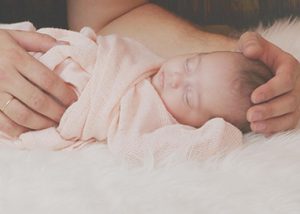 The Department of Health has announced that it will fund the Healthcare Safety Investigation Branch (HSIB) to conduct specialist independent investigations of stillbirths, neonatal deaths and brain injury at childbirth. The announcement comes in the report Safer Maternity Care  published on 27th November.
AvMA and others warmly welcome this initiative, which is in line with recommendations from the Morecambe Bay Inquiry. HSIB will start conducting these investigations in April 2108 in a single region and roll this out across England by April 2019, it is planned. Eventually around 1,000 investigations a year of this nature will be being carried out.
There has been widespread criticism of the standard of investigations being conducted by NHS trusts themselves. This is one of the reasons why cases of this nature that are negligent are not recognised as such until lengthy and costly legal cases are pursued.
Although these investigations will not attempt to establish liability or blame, if they establish and report on the facts clearly it should be easier for NHS Resolution to recognise negligence where it has occurred and offer compensation promptly. Currently, millions of pounds are lost to the NHS due to inappropriate and lengthy legal defence of cases.
One potential problem with this initiative is that the HSIB is required to conduct its investigations using the controversial 'safe space' methodology which restricts it from fully involving families or sharing potentially vital information with them. HSIB has said that these will not be conducted under safe space as it would be inappropriate for these sort of investigations which focus on the individual incident rather than the high level thematic investigations it normally conducts. The Department of Health has reportedly said the same thing but AvMA is awaiting formal confirmation that this is the case.
Another piece of good news from the same report is that there may be a move to seek coroners inquests to include stillbirths, which are currently excluded from having an inquest. AvMA supports the campaign to allow inquests in stillbirth cases.