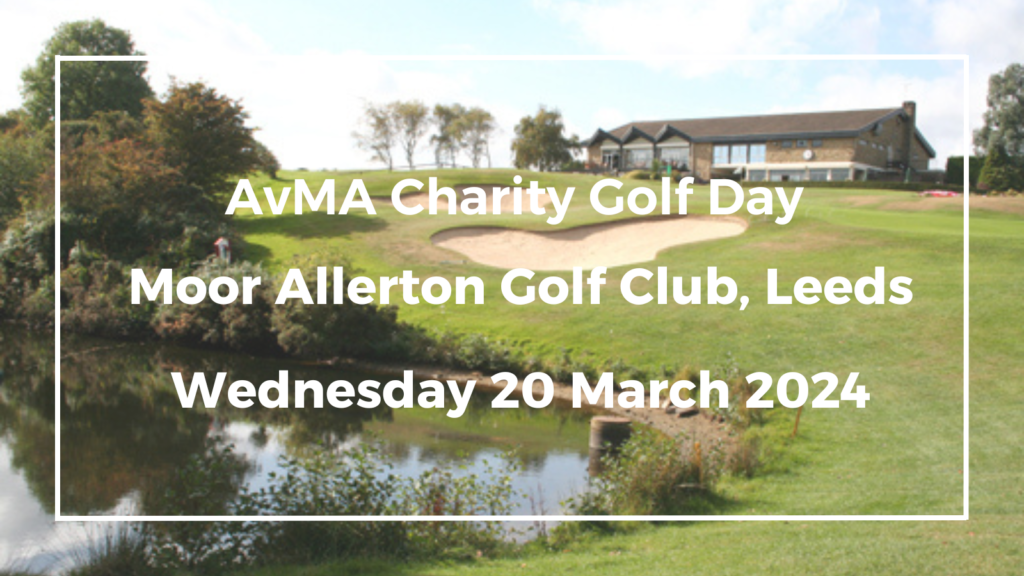 Moor Allerton Golf Club, Leeds
£75 per player or just £300 for four
Join us for spirited swings and heartfelt support at the prestigious Annual Clinical Negligence Conference's 20th Charity Golf Day! This isn't just any ordinary golf event; it's an opportunity to make a real difference in the lives of patients and their families. With every swing, you'll contribute to AvMA's essential work, ensuring harmed patients receive the guidance and assistance they deserve.
Embrace the Beauty of Yorkshire's Countryside 
Set against the breath-taking backdrop of Yorkshire's sprawling countryside, our charity golf day promises an unforgettable experience for seasoned golfers and those eager to learn the ropes.
An Event for All Skill Levels
Not a golf pro? No problem! Engage in our exclusive putting session, led by a seasoned golfing expert, and take your first steps toward mastering the art of putting. Feel the exhilaration as you attempt your luck at the first hole and let us guide you in discovering the joys of golfing. Who knows? You might unveil a hidden talent for this captivating sport!
Unveil Your Golfing Prowess and Win Prizes 
Seasoned golfers will play in an 18-hole golf course and compete for the best individual score, best team score, nearest the pin and longest drive.
Non-golfers will be on the putting green with professional golfers providing instructions on the essential element of golf: the ability to hit a golf ball toward the hole! You will be able to put your skills to the test with a mini-putting competition, and time permitting, you will play the first hole in the green where the experienced golfers played.
With every stroke, you're not just playing for glory but contributing to a cause that truly matters. Your participation can be the turning point for someone in need, fostering a ripple effect of hope and support within the community.
Ticketing Information
The tickets are priced at £75 per person and £300 for a team of four.
The price includes 11am tea or coffee and a sausage roll before the first tee at noon.
 Unite for a Common Goal 
Remember, this event is open to everyone, regardless of your golfing expertise or conference attendance. All you need is the desire to partake and the willingness to contribute to a noble cause. Stand alongside us on Wednesday, 20th March, and let's make a meaningful impact together!
Elevate Your Support with a Golf Sponsorship
Want to boost your impact? Secure a golf hole sponsorship for just £100 and increase your contribution to our noble cause. Every additional pound raised in support brings us closer to our shared goal of providing advice and support to harmed patients.
If you have any queries please get in touch with Paula Santos
March 20, 2024




11:00 am - 5:00 pm