New research on openness in the NHS—and a chance to contribute to the focus of the study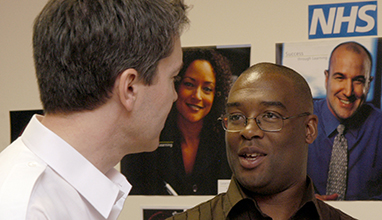 A new research study, led by the University of Leicester in collaboration with Sheffield and Cambridge universities, aims to look at progress made in the NHS towards becoming more open and more able to learn following the Francis report on the quality of care at Mid Staffordshire.
Funded by the Department of Health, 'Building a culture of openness across the healthcare system: From transparency through learning to improvement?' runs for 2.5 years until summer 2019.
Various new policies and initiatives intended to improve openness in the NHS have been put in place, such as the statutory Duty of Candour, and the introduction of 'Freedom to Speak Up Guardians', intended to support staff in reporting concerns more easily. But what is not so clear is what kind of impact such initiatives are having at the 'front line' of care. Building a culture of openness seeks to understand how the NHS is responding to these changes.
The research team is looking to ensure that its work is informed by the experiences of patients, carers and others who have had recent experiences—positive, negative or indifferent—of how the NHS is acting in relation to its responsibilities around openness and learning from mistakes. We are particularly interested in the past experiences of those who have been on the receiving end of a disclosure by a healthcare organisation or professional about something that has gone wrong, or about possible harm to themselves or a loved one, since 2012.
Please note that we cannot include people who are currently involved in ongoing disputes or litigation with the NHS. This will help us to ensure that the second phase of our study—in which we will be closely examining a number of organisations and their approaches to candour and openness—is informed by the experiences, views and interests of patients and carers.
To gather such insights, we will be holding a number of focus groups later this year. We will be happy to reimburse travel and lunch will be provided. If you are interested in taking part in one of our focus groups, please contact the lead researcher for the project, Sarah Chew, and she will provide you with further details.
Call 0116 252 3754 or email her here