Paul Whiteing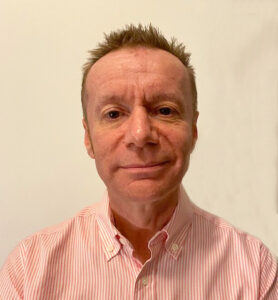 Chief Executive
Paul joined AvMA in December 2022 following the retirement of Peter Walsh.
Paul is an experienced senior leader and former CEO of a telecoms regulatory body. Prior to joining AvMA, Paul was a Lead ombudsman and Director of casework at FOS – the UK's financial ombudsman, where amongst other responsibilities, Paul led FOS' work on vulnerable customers and the service they received.
Paul says: "I am proud to have joined AvMA and have the opportunity to build on the great work Peter Walsh and the team have done over many years to ensure patient safety remains a paramount concern in the provision of health services. What really attracted  me to this role at AvMA is the opportunity to speak up for harmed patients, their families, carers and loved ones and to ensure that justice prevails.
Levelling the playfield and making sure that the "little guy" is front and centre to any response to an avoidable medical accident is vital".
Outside of work, Paul likes to spend time with his family, is an avid reader, takes a keen interest in current affairs and enjoys riding his mountain bike on the South Downs.