Lucy Letby: Reflections one week on

Former Prime Minister Harold Wilson once said that seven days is a long time in politics. It is an equally long time in patient safety. Seven days after the Lucy Letby trial verdict, I am still trying to come to terms with how someone in a position of such trust for the care of vulnerable babies could have turned into a serial killer. And I have reflected a lot over the week on the wider issues arising from this case.
The story has, rightly, caused a barrage of media comments with much mudslinging at various individuals, not least managers and directors. We have also been told that there will be an independent inquiry, and the arguments rage over whether it will be statutory or not. And no media coverage would be complete without that infamous phrase "lessons will be learned", which sends a chill through my bones. It is a cliché which is seldom met.
A week ago, I published a blog offering my initial reactions. Whilst we at AvMA seldom see examples of deliberate and wilful acts of criminality by medical professionals, we have 40 years of hard-fought and extensive experience advising and supporting patients who have been avoidably harmed, sometimes by gross negligence.
This experience, combined with the time to further reflect on the tragic events perpetuated by Letby, leads me to offer some thoughts about ensuring that we do not miss the opportunities this horrific case provides to make a positive step change in patient safety.
What Harmed Patients Want
But first, let's remind ourselves what patients and their loved ones want when harm occurs – which is seldom to litigate.
An Explanation
First, they want an explanation that is clear and straightforward. They want to know what happened and why.
Systemic Changes to Prevent Reoccurrence
Second, they want the staff to learn from the mistakes and ensure necessary systemic changes are made to prevent them from happening to someone else.
Accountability
This, in turn, links to the third need, which is for accountability – some assurance that responsibility – personal and/or institutional is taken and that if individuals made mistakes that they "own" them and do not brush them under the carpet. Of course, the error may not be of any one individual's making, in which case there should be Trust-wide ownership. We recognise that systems, processes and people can combine to cause errors and that simply blaming an individual is not generally helpful.
An Apology
And finally, people need an apology that should be meaningful.
Secondary Harm
As we have seen with this case, the psychological impact on a family can be immense. People need to be supported with this; it is not enough to issue an apology and consider it a "job done". The secondary harm is likely to be immense and too little thought is given to the support that is usually provided to patients and families in such cases.
'We need to re-think the advocacy and support we provide to families when medical harm occurs'
We need to re-think the advocacy and support we provide to families when medical harm occurs; listening to the families speak of the impact, in this case, is a salutary reminder of how devastating and life-changing events like these can be.
Call for wider governance review across the NHS
Of course, the facts of each case are unique, but it is clear that the arguments about an inquiry – statutory or not – into the specifics of this Trust miss the mark completely. Yes, we need to understand what happened at the Countess of Chester Hospital neonatal unit. However, we need to acknowledge that the issues that have emerged in this case, such as the apparent delays in investigating the adverse trend in the unexplained deaths of babies and clinical staff calling out concerns only to be ignored and made to apologise, are not unique to this Trust. It is NHS-wide. We have seen this as an explanation too many times before. Hence, I am calling for a wider review of the leadership, management and cultural issues across the NHS, including a review of governance arrangements, which again seemingly lacked effectiveness in this hospital.
There are already some safeguards in place that try to ensure transparency and openness in the NHS, such as whistleblowing and Freedom to Speak Up arrangements. Alongside these, we have the statutory Duty of Candour, introduced following the Mid-Staffs Inquiry, again designed to create openness and transparency. These arrangements all need to be reviewed as none seem to be working as was hoped. We continue to hear about tragic incidents being ignored despite the efforts of good men and women who try to speak up. We owe it to them and the architects of the Duty of Candour to review the totality of their effectiveness.
So, seven days is a long time but I hope that over the coming weeks, NHS leaders and politicians make the difficult decisions to take a 'wide-angle lens approach' to this case and use the sadness of this tragedy to make a step change to the culture and values of the NHS and ensure openness and transparency are really embedded at every level from ward to board.
__________________________
Action against Medical Accidents (AvMA) is the UK's leading patient safety and access to justice charity.  We offer a range of services to patients and families impacted by avoidable medical harm. We are completely independent and rely on volunteers, fundraising and generous donations from supporters to enable us to help patients and bring about change. Find out more at www.avma.org.uk
Donate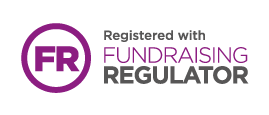 You will also be helping us to give vital support to injured patients and to be a powerful voice for patients, patient safety and justice.
#PatientSafety #NHS #AccessToJustice