What price justice?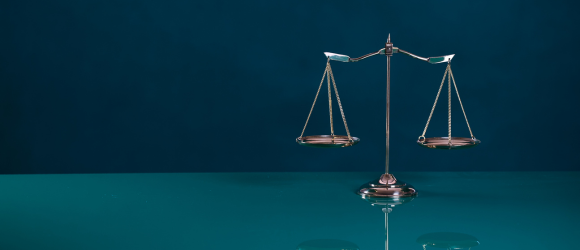 In previous blogs, I have reflected on improving patient safety; it being critical to AvMA's core purpose. But one of the many unique things about AvMA is that it strides both the drive to improve patient safety and the need to help patients get access to justice for the harm that they, or their loved ones, encounter. 
As a country, we pride ourselves in having an underpinning rule of law that supports our famously unwritten constitution. The rule of law is the concept of a framework and set of practices and institutions that underpins a fair society where public bodies are bound by accountable pre-existing, clear and known laws, and we, as citizens, are in-turn treated equally before those laws.
But I wonder how well the rule of law really holds water when we look at it through the lens of the harmed patients who have the need financially – alongside the right morally – to litigate for the clinical negligence and related harm that they encountered.
There is constant chatter in the media about the so-called "compensation culture", which is eating away at our public resources. The evidence for such a culture is limited if non-existent. And when you engage with the issue for the briefest of moments and think about what is involved in seeking redress in the case of clinical negligence, you quickly see that the odds are stacked against patients from the very first moment they raise a complaint or question their treatment. 
Assume the patient navigates the healthcare provider's minefield of the complaints procedure and gets to someone like AvMA who can provide meaningful advice about what to do (and remember that many will not get that far). If the patient wants to litigate, they will then need to be able to establish – on a balance of probabilities – that the medical care provided fell below an acceptable standard and that there was a breach of duty of care. Further, they will also need to establish that as a direct consequence of this breach, injury and/or loss occurred – known as causation. To do that will require a solicitor who knows what they are doing and medical experts who can challenge the healthcare provider's army of lawyers and doctors. 
Sitting alongside all of this are obligations on the patient's solicitor to assess the "proportionality" of the case, that is, the relationship between the likely award for damages, the importance of the case, complexity, financial position of the parties and the costs being incurred in bringing the action. A Judge may decide not to award all of the patient's costs even if they win because it is decided that the case value was not proportionate to the costs incurred. This means that many cases where the financial value is low simply do not get off the ground as solicitors decline such cases. 
Very quickly, we can see that bringing a claim for clinical negligence is far from easy and stacked against the patient. But it may be about to get harder. There are legal procedural changes being proposed for claims valued at £25,000 or less, which could mean that these clinical negligence cases fall within a fixed costs regime. Further, legislation was put before Parliament on 24th May, which means that clinical negligence claims valued at between £25,000 – £100,000 and where negligence is admitted – will be subject to a fixed costs regime. This is despite assurances that clinical negligence claims of this value would not be included. The consequence of a fixed cost regime is that where the patient wins their case against the healthcare provider, the costs awarded will be capped at the rates set by Parliament. Any costs above the cap will be taken from the patient's award, severely reducing their rightful and necessary monetary award. 
Yes, you did read that correctly. In such a regime, the likely impact on a patient is that even where they are awarded damages, having jumped the high hurdles I outlined above, they will end up paying even more towards any shortfall in their costs than they currently do from their damages. So, there is now a very real likelihood that damages will be severely reduced or, in the worst case, wiped out altogether! This is an example of a blunt instrument being proposed to solve the problem of the alleged rising cost of healthcare litigation without asking the crucial question – why are the costs rising? Of course, like any blunt instrument, it has many consequences. And one that is blindingly obvious is that it will further deter litigation, in turn, save the NHS money in litigation costs but lead to more patient harm over time as the current incentives on NHS Trusts to learn and improve from claims will diminish. That will lead to more – not less – scandals and public inquiries and further erosion of trust in the NHS. 
What price justice and treating harmed patients fairly?